Upcoming Webinars
Presented in collaboration with the Justice Clearinghouse

---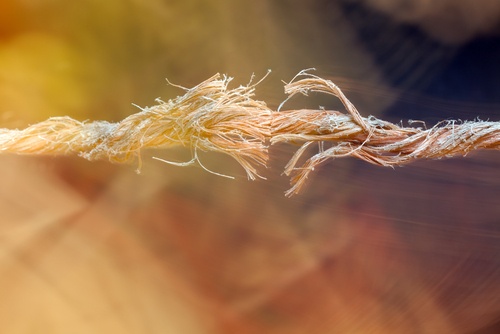 Date/Time by Timezone
Tue, Jun 4th, 2019 1:00 PM – 2:00 PM ET
Tue, Jun 4th, 2019 12:00 PM – 1:00 PM CT
Tue, Jun 4th, 2019 11:00 AM – 12:00 PM MT
Tue, Jun 4th, 2019 10:00 AM – 11:00 AM PT
According to the Federal Office of Justice Programs, levels of stress in the correctional environment are some of the highest occupational levels anywhere. Several studies have identified implications like significant elevations in behavioral and somatic healthcare problems, unscheduled absences, low productivity, high levels of burnout and staff turnover, the impact on safe operations, and the financial costs associated with all of these factors.
This webinar offers tangible help for those on the front lines, suggesting strategies for infusing behavioral techniques of mindfulness, relaxation, and play into training curricula. The presenter is a forensic psychologist who conducts training for correctional staff on a variety of topics, and will present and demonstrate examples of techniques that convey important training material, while incorporating activities that reduce stress levels, practice self-care, and foster resilience in the workforce.
During this webinar, we will:
Discuss specific aspects of correctional work that create toxic stress
Describe the individual and systemic impact of stress on the correctional workforce
Identify several specific behavioral activities and techniques that can help reduce stress
Discuss how to  incorporate mindfulness, relaxation, and play for your COs in your correctional environment
PRESENTER: DR. ROBIN TIMME
Dr. Robin Timme is a senior expert for Falcon, Inc. Dr. Timme is recognized as a leader in correctional behavioral health across the country, frequently speaking and teaching at national conferences, and supporting innovative programming. Dr. Timme has practiced in the fields of correctional and forensic psychology for ten years, shaping policy, supervising behavioral health clinicians, and handling evaluations of high-risk and high-needs inmate-patients. Dr. Timme is increasingly focused on the impact of toxic stress and psychological trauma on the somatic and behavioral health of inmates and staff inside correctional facilities. Dr. Timme trains correctional staff to be trauma-informed, developing policies and procedures, and focusing on the wellness of those who work and live in correctional facilities.
---