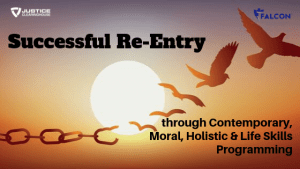 Date/Time by Timezone
Wed, Dec 4th, 2019 1:00 PM – 2:00 PM ET
Wed, Dec 4th, 2019 12:00 PM – 1:00 PM CT
Wed, Dec 4th, 2019 11:00 AM – 12:00 PM MT
Wed, Dec 4th, 2019 10:00 AM – 11:00 AM PT
Contemporary detention issues felt by most counties: tightened jail budgets, concerning recidivism rates, law enforcement relations, poverty, unemployment, custodial assaults, suicides, deteriorating conditions of confinement, litigation, and other factors motivated Peoria County Sheriff's Department to do something new.
This webinar presents a pathway of 60 plus days of rehabilitation programming taken by offenders and their families through the Jobs Partnership Re-Entry Program at the Peoria County Jail, in Peoria, Illinois. In this webinar, the pioneering program's educational, social, behavioral and spiritual components will be explored along with its progressive family restoration strategies. Program impacts, post-incarceration outcome-measures, and future considerations will also be explored.
PRESENTERS
Charles Keeton facilitates vocational, spiritual, and cognitive-behavioral classes at the Peoria County Jail, Kewanee Life Skills Prison, Illinois River Correctional Facility in Canton Illinois, and South Side Mission. Charles is certified in Moral Reconation Therapy. He also provides soft skills training to recruits enrolled in the Jobs Partnership Solar Pipeline Training in Peoria, IL, a program that prepares graduates for an intensive solar installation training program.  His role as Assistant Director has led him into courtrooms on the State and Federal levels, accompanying clients that are currently enrolled in the Jobs Partnership program.  Once men and women are released from incarceration, he further assists by helping them find employment.  After employment, Charles then serves as the liaison between the client and the employer, elevating the likelihood of clients sustaining employment. Charles attended college at the University of South Carolina at Beaufort, receiving a bachelor's degree in communication.  He also served in and earned leadership positions in the United States Marine Corps. After completing his degree and leaving the military, Charles served in his church as a Sunday School Teacher, Youth Co-Chairman, Men's' Ministry Chairman, and Executive Board Member among copious other positions.  He also served as a volunteer for Peoria Jobs Partnership for 10 years prior to being a member of the staff. His decade of service within the correctional industry is hallmarked by Charles' ability to motivate others and establish cooperative working alliances with offenders and court personnel – boosting social and economic opportunities for offenders post-incarceration.
---
Ms. Cheryl Parks is the Executive Director of Jobs Partnership, a faith-based employment training and character education program for the chronically unemployed and underemployed that operates throughout the State of Illinois through the Illinois Department of Corrections and in several Central Illinois Communities.  Her and her husband, Pastor Cliff Parks, have three daughters and three grandchildren. Ms. Parks received her Bachelors Degree in Social Work with a focus in Special Education from Western Connecticut University. Alongside her husband, Ms. Parks has served in pastoral ministry since 1990 serving 4 different congregations around the country. Along with her pastoral responsibilities she also worked as a teacher in both regular education and special education classes in California, Amman Jordan, and Peoria Illinois. Most recently Ms. Parks has overseen the institution of a comprehensive Jobs Partnership re-entry program at the Peoria County Jail. This holistic program uses local community experts to address issues such as job skills, family restoration, addiction and trauma recovery, financial literacy, and improvement of law enforcement relations.  In addition to regular classes, inmates are engaged in Moral Reconation Therapy – a cognitive-behavioral group therapy that has been proven to reduce recidivism and a support group has been formed for family members impacted by the incarceration of a loved one.  In 2015 Ms. Parks received an award for being one of the top 25 Women in Leadership in Central Illinois.  In 2019 Ms. Parks received the "Unsung Sheroes" Award for her work in the Peoria community and specifically the Peoria County Jail.
---
Ron Budzinski was president and National Director of Criminal Justice Architecture for PSA Dewberry Architects. He is the past national chair of the American Institute of Architects (AIA) Committee on Justice Architecture, served as a Commissioner on the American Correctional Association Accreditation Committee, and was elected to the AIA College of Fellows in May of 2007 for serving as Ombudsman to the Parish of New Orleans for his efforts in Master Planning the reconstruction of detention, law enforcement and courts facilities following hurricane Katrina. Ron retired in 2014 and then volunteered for the Jobs Partnership Re-Entry Program. He remains active in this program at the Peoria County Jail, where over 250 offenders have graduated from the program. Ron provided his justice architectural and inmate programming subject matter expertise in an article, Better Living Through Enlightened Facility Design: Maximizing the Benefit of Justice Architecture on Inmate Conduct and Recidivism, published in the National Sheriffs' Association's July/August 2018 issue of the Sheriff and Deputy magazine. Ron lives in Peoria, Illinois with his wife Cheryl and remains active in many criminal justice reform initiatives.