NIC Releases New Publication
On May 17, 2018, the Veterans History Project at the Library of Congress, in collaboration with the National Institute of Corrections, hosted a panel discussion on the effects of post-traumatic stress disorder (PTSD) on veterans and how to support those who have run afoul of the law by providing appropriate treatment. View the event.
NIC also released its new publication "Barracks Behind Bars: In Veteran-Specific Housing Units, Veterans Help Veterans Help Themselves." Barracks Behind Bars is a series of vignettes, stories, and experiences of pragmatic corrections professionals who have taken the initiative to design/develop, implement, and create sustainable veteran-specific programming in jails. This white paper shares the views of jail administrators, judges, and formerly incarcerated veterans—each of whom have stories to tell—in their own words. Read the publication, "Barracks Behind Bars".
To learn more about NIC's Justice Involved Veterans Initiatives, visit the JIV web page.
National Center For Jail Operations
The National Center For Jail Operations, a division of the NSA Global Center for Public Safety, was formed in 2011 at the request of sheriffs across the United States. Recognizing that jails are one of the most litigious and largest liability concerns a sheriff faces, and the fact that sheriffs operate over 85% of the jails in the United States, it makes sense that the National Sheriffs' Association focuses its efforts on providing leadership, resources and training for jails.

COAP Grant Program
The Bureau of Justice Assistance (BJA) developed the Comprehensive Opioid Abuse Site-based Program (COAP) in response to the CARA legislation.  COAP's purpose is to provide financial and technical assistance to states, units of local government, and Indian tribal governments to plan, develop, and implement comprehensive efforts to identify, respond to, treat, and support those impacted by the opioid epidemic.  Since 2017, the Harold Rogers Prescription Drug Monitoring Program has been incorporated into COAP, emphasizing the important role that PDMPs play in supporting safe prescribing, identifying patients who may be misusing prescription opioids or other prescription drugs, and/or patients who may be at risk for overdose.  The FY 2018 COAP solicitation also includes a category of funding supported by a partnership with the Office for Victims of Crime (OVC).  Through this funding, applicants can incorporate a victim service and child welfare components into first responder and behavioral health and/or public health partnerships.
There are six grant categories:
Category 1:  First Responder Partnerships—Funding amount:  $500,000—$800,000
Category 2: Technology-Assisted Treatment Projects—Funding amount: $1,000,000
Category 3:  System-Level Diversion Projects—Funding amount: $900,000
Category 4:  Statewide Planning, Coordination, and Implementation Projects—Funding amount: $100,000—$1,300,000
Category 5:  Harold Rogers Prescription Drug Monitoring Program (PDMP) Implementation and Enhancement Projects—Funding amount:  $750,000
Category 6:  Public Safety, Behavioral Health, and Public Health Information Sharing Partnerships—Funding amount: $1,000,000—$1,500,000
Applications Due: June 7, 2018
Read the solicitation here: https://www.bja.gov/funding/COAP18.pdf
SAMHSA Funding Opportunity
SAMHSA has issued a funding opportunity announcement for Mental Health Awareness Training. Law enforcement, Fire/EMS, and others are eligible to apply. The announcement is here:
https://www.samhsa.gov/grants/grant-announcements/sm-18-009
Applications are due June 8, 2018. Please distribute widely to your networks or apply!
Implementing Medication Assisted Treatment (MAT) Programs in Jails [WEBINAR]
Middlesex County, Massachusetts did not let failure stop them when tackling opioid addiction issues. They learned from what did not work in the first design of their MATADOR (Medication Assisted Treatment and Directed Opioid Recovery) Program to reboot, improve services, and achieve promising results.  The program employs a unique opioid and heroin addiction treatment model that deploys the use of an injectable form of a non-habit forming, long lasting medication that blocks the effects of opioids. Medication is combined with counseling /programming to address the substance abuse issues. Sheriff Koutoujian defines the success of the program by a person that is in compliance with counseling and programs.
Presenter: Sheriff Peter J. Koutoujian, Middlesex County, MA
View Recording (Original air date: January 11, 2018)
Legal Issues In Today's Jails
What everyone in Corrections needs to know
Employment Law
What every Commander needs to know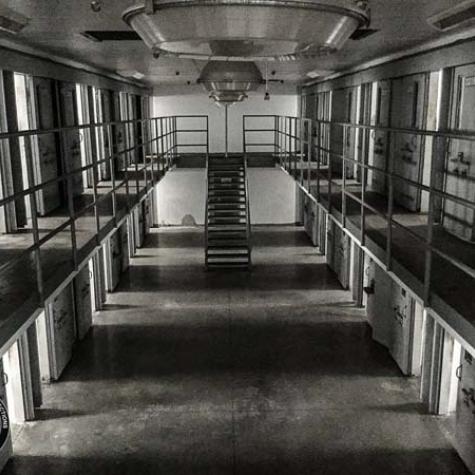 UPCOMING EVENTS & COURSES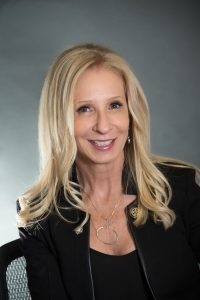 NSA Announces Carrie Hill as New Director of National Center for Jail Operations
Date: June 21, 2017
For Immediate Release Contact: Pat Royal
ALEXANDRIA, VA — The National Sheriffs' Association (NSA) is pleased to announce Carrie Hill, Esq., as the newly appointed Director for NSA's own National Center for Jail Operations (NCJO).